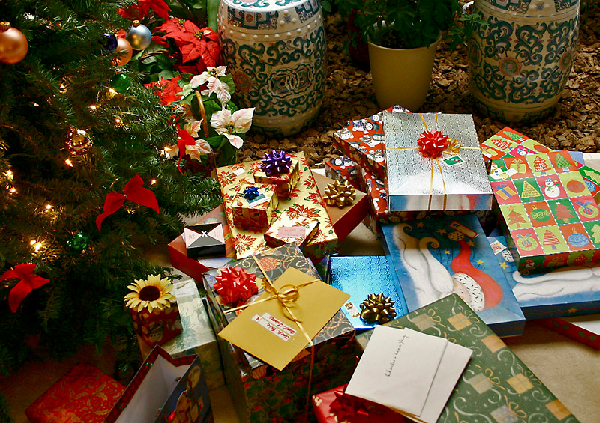 4 SUBTLE WAYS TO FILL YOUR HOME WITH THE JOYS OF CHRISTMAS
Christmas is the season of joy and cheer, and it is also the time we spruce up our homes to look their best. Christmas decor has undergone massive changes over the years, but there are also the traditional elements that we all love to stick to.
If you are someone who loves to do up your home differently and uniquely every year, then here are a few ideas that you can try out.
Christmas trees are mandatory, but you can also consider latest and abstract varieties that are trending now. If you live in a small apartment in the city, then a tall tree may not be practical, whereas a wall mounted one will be.
Decorating your home for Christmas also means that you need to move from muted autumn decor to the lively warmth of the holiday season. And it need not be as difficult as you imagine. A few accent pieces and some smart DIY are all that you require.
Here are a few tips for you to deck up a lovely wintry home that exudes Christmas warmth and cheer.
BRING THE HEARTH INTO FOCUS
Winter is the time to make the fireplace the centerpiece in your living room. Pull in furniture and keep it facing the warm glow of the hearth.
You can also prop seating arrangements with colorful pillows and throws that not only provide sufficient warmth but will also add the essential color and cheer.
No Christmas decor is complete without a festive hearth. There are decorating ideas for a hearth right from traditional garlands and pinecones to trendy glitter and exotic ornaments-the decor options are simply endless.
Vintage lanterns, candles in lovely colors, cute candy-filled jars, striking wreaths, family photos, wood and pine accents, natural decorations with leaves and fresh fruits, customized stockings and even gems and sparkly stones can be a part of your mantel decorations.
Keep in mind that it is important you bring in seasonal cheer and incorporate typical festive decorations like pine, fragrant evergreens, and red and green ornaments, and give off a happy Christmas vibe.
DECORATE THE DOOR
Decorating the front door need not be a time-consuming and stressful task. There are plenty of outdoor decorations that can be readied in a jiffy without costing a great deal.
You can spell words like 'joy' and 'peace' on your front door using oversized wooden letters. Just cover them with a moss sheet and hang them over a burlap ribbon. You can add Christmas decorations like ribbons, garlands and lights and you will have the most beautiful door in the neighborhood.
Ornamental and glittery door decorations are super easy to put up. You can buy a few packets of silver and gold ornaments, and use pretty ribbons to further add the festive touch.
Christmas-themed door decorations can be simple, vintage and sophisticated, or you can go all out with giant bows and stars, shiny bells, gorgeous lights and elaborate wreaths. Whatever your style, there are umpteen ways to do up a breathtaking door.
A subtle style can make use of pines and cones, burlap bows, evergreens and fresh fruits and berries to craft a rustic and natural decor.
If easy and simple crafts are your thing, then Santa Claus hanging front door hat is the perfect holiday craft for you. All you need to do is choose a Santa hat of a suitable size and hot glue a flat-back basket inside. Slip in Christmas decorations and goodies of your choice and hang it out on the door, along with a green wreath and Christmas lights in your favorite color.
LET YOUR LIVING ROOM GET THE LOOK
A living room is usually the core of a home, where family and friends spend the most time. Decking up the living room during Christmas is a favorite family activity for most people, and many of us continue to do it the traditional way.
But with the multitude of ornaments and decorations available in every possible color, you can create decors that suit every taste.
If you do not have a Christmas tree or you have it in another room, then you can make up for it by placing beautifully decorated mini-trees in the living room. They come in all sizes and colors, and a few ornaments and stars will help you get bountiful festive cheer into your room.
Pine garlands spell Christmas season like none other. You can hang it on a suitable place on the wall, or above the couch or fireplace, to get into the holiday groove. There are plenty of easy and quick DIYs that you can find online to make the most beautiful pinecone Christmas decorations. You can even make some glittering pine cone ornaments with the help of this tutorial on YouTube.
Blue color is in vogue and you can build a magical winter wonderland by combining this color with snowy white, red and green. Blue also pairs well with glittery silver and brown. How to get a silver touch in your living room? Just spray an old wreath with metallic silver paint and attach tiny blue-hued presents and tiny brown ribbons to get the desired look.
There are living rooms where, when you walk in you can smell the warmth of Christmas. These smells are inviting, calming and make you feel loved. It is not necessary that you need to douse your home with chemicals from air fresheners and diffusers. A simmering water jar infused with citrus fruits, cinnamon, and cloves, along with spices like anise and allspice can help your living room get the fabulous smell of Christmas.
The best thing about these DIY scents is that they diffuse slowly and fill up the entire home, saving you money on store-bought fresheners and doing your health a whole lot of good. Cost-effective Christmas scents definitely add that subtle festive charm that you want to add to your house.
DO NOT OVERLOOK THE BEDROOM
The bedroom is a private space, but do not forget to lend some Christmas cheer to this room as well.
You can put up Christmas decorations on the mantle to give it a festive look, but do not let in overpower your bedroom decor. Remember that too much of cheer may make it difficult to wind down when you are ready to catch a few winks of sleep.
Hang handmade cardboard cutouts of animals, think reindeer et.al, to bring in the Christmas theme. You can also have cutouts of snowflakes, mistletoes and pine cones along with a bunch of colorful bows and a few Christmas ornaments. Decorate the cutouts with gift wrapping paper or colorful paper. You can also add a glittery touch by coating them with the glitter of your choice. Hang them from a suitable spot on the wall or below shelves.
Throw pillows in red and green, an area rug in Christmas colors or a suitable wall art can all help spruce up your bedroom for Christmas.
Also, ensure that your wardrobe smells wonderful by investing in a classy set of cedar wooden hangers and other wardrobe accessories that allow your clothes to smell festive as well!
You can also keep multi-colored candies in pretty glass containers, apothecary jars or in pretty dispensers on stands. You can also place prettily wrapped gift boxes on a table to give off the holiday vibe.
CONCLUSION
Dressing up your home for Christmas need not be very time-consuming or stressful. A few easy DIY tricks, your precious collection of traditional ornaments, and some of the latest Christmas baubles are all that you need to gear up right for celebrations, family and guests. So do follow your favorite tips in this post to ensure that you enjoy Christmas and make it memorable for your loved ones.