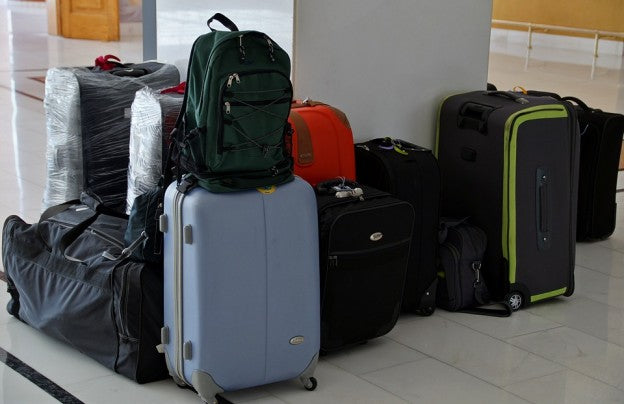 9 ESSENTIAL TIPS TO MAKE PACKING AND MOVING A BREEZE
Moving homes can be exciting, but the enthusiasm can quickly turn into a nightmare as soon as the thought of packing and unpacking your stuff kicks in!
If you're going to move to another place soon, you're probably stressed about the prospects of packing and unpacking. After all, you want your belongings to be well-organized and safe during the moving process!
However, don't let such thoughts overwhelm you. Instead, read the following tips to make packing and moving easy:
1. START EARLY
Don't wait before getting started with packing your belongings. Give yourself a head start of a month or two before your moving date so that you have ample time to sort out the shifting process. You'll need all the time in the world to clear clutter, find boxes and packaging material, gather your belongings and organize them, and more!
2. GET THE NEW HOUSE READY
Do visit your new house at least a month before your moving date to assess if it needs repairs of any kind. Even if it just changing the wall color/wallpaper or replacing door knobs, get these chores done beforehand as that will make the transition easier.
Also, clean the entire place a week before the big day so that it is already spic and span, and you don't have to bother with dusting or vacuuming after moving in with your things strewn around.
3. GATHER BOXES
Estimate the number of boxes (and their sizes) you'll need to pack all your belongings in. Make sure you have more boxes than the estimate as you'll likely need them, and finding them at the last minute may be extremely difficult.
Visit your local grocery and liquor stores to see if they sell (or recycle) used boxes. Also check out the 'free' section on websites like Craigslist, online grocery and retail stores, and warehouse style stores for buying packing boxes.
Regardless of where you get your boxes from, check them for scratches and tears as you don't want them to break in case they get overloaded. Check for the presence of insects/pests too as wooden crates and cardboard boxes can house mites and beetles. Additionally, don't forget to clean the boxes before loading your belongings into them.
In case you cannot get your hands on enough crates or boxes, don't worry! Utilize your storage bins or suitcases to pack and move items.
4. PURGE UNNECESSARY ITEMS
Carefully examine everything you own and go through your drawers and cupboards to weed out unnecessary items. Getting rid of the things you no longer need will lessen your burden and you'll have a lot less to pack and care for.
5. CLEAN ITEMS AS YOU PACK
Wipe your belongings with a soft cloth, or wash and air-dry them before packing. This way, you won't have to clean things when unpacking in your new home. All you'll have to do is place your items where they belong!
Sure, cleaning things while packing them may take more time, but if you start well in advance, you'll be able to manage quite well.
While you're at it, give your furniture a good cleaning too so that when the movers bring it into your new house, you won't have to scurry around with a cleaning cloth.
Most importantly, pack all clean items well so they don't get spoilt in transit. Clothes can wrinkle and lose their shape easily when they're unscrupulously dumped into boxes. This is where garment racks can come to your rescue. Simply put your expensive and delicate outfits on clothes hangers and hang them on garment racks. At the time of moving, cover them with nylon/vinyl cover for added protection and voila! Your perfectly-organized and cared for clothes are ready to go.
6. SORT ALL YOUR BELONGINGS
Sort items according to the room they belong in so that packing as well as unpacking is easy. Start with the least-used room and pack items that you won't need until you shift into your new house first. Label boxes according to the rooms so you know which items go where.
7. PACK FRAGILE ITEMS CAREFULLY
Pack breakable items like chinaware, dishes and glassware carefully by using plenty of bubble wrap to secure them. Protect perfume bottles and makeup items like compact powder and lipsticks by cushioning them against several cotton balls or keeping them amidst a stack of folded clothes.
8. DON'T LET ELECTRONIC DEVICES WORRY YOU
Untangling jumbled up wires and figuring out which ones go where can be a bit of a hassle. The possibility of this happening is high at the time of moving homes. It is, therefore, suggested to keep all wires and cords organized by wrapping individually. Furthermore, take pictures of plugged in electronic devices to know which wire plugs in where so that setting them up in your new house is easy.
9. PACK SEPARATELY FOR THE FIRST DAY
Save yourself the trouble of having to unpack every box just to find the basic items you'll need the next day by packing a separate bag or box of essentials. Be sure to pack some daywear clothes, nightwear, toiletries, a book, basic kitchen equipment and dinnerware, chargers, etc. in another bag/box.
CONCLUSION
Packing, moving, and unpacking can be a headache, but if you do it correctly from the start, you are less likely to face problems while shifting. Thanks to the information given in this post, you now know how to get started on packing the right way. So, do implement these tips for a worry-free move into your new abode!
( Image Source: 1 )