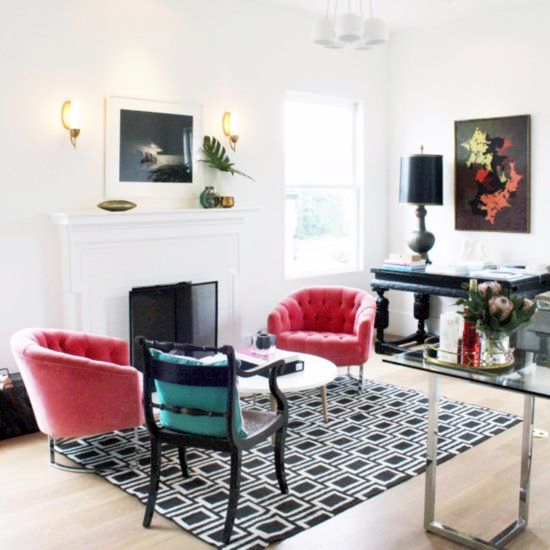 IMPRESS POTENTIAL BUYERS WITH THESE BUDGET HOME STAGING TIPS!
Home staging may not sound like a big deal, but if you've decided to put your home on the market, you can't ignore this crucial aspect of selling a house. After all, home staging allows you to show what's best about your house, thereby increasing your chances of selling your home!
While you may think that home staging is all about carrying out expensive remodeling projects and getting extensive repair work done, it isn't always the case. You can help your house put its best foot forward even without spending all your savings!
If you're ready to know how, here are some budget tips to help you stage your home.
CLEAR THE CLUTTER
Most people aren't capable of seeing beyond clutter, which is why clearing the mess is the first and foremost thing you need to do. Getting rid of clutter will also free up space and make rooms look bigger.
Have no more than three items on countertops and shelves.
Remove most items from under the sink, leaving only a few behind in bins or baskets to look orderly.
Go through pantry cabinets and do away with items that have gone past expiry dates.
Discard unused items in your medicine cabinet, and hide anything you wouldn't want to make public knowledge.
Potential buyers are sure to go through your closet, so make sure you have all your clothes folded and organized well. Neatly fold and stack linens too.
Ensure pet products, kid toys, and other items are stowed away in boxes or bins.
Cut down on the furniture; if you don't want to sell or donate things, rent a storage space to keep all non-essentials safe while you're home staging.
SPRUCE UP THE PLACE
The last thing you want potential buyers to do is wrinkle their noses in disgust on seeing soiled carpets, grimy shower curtains, and dirty window panes.
Open up window treatments and let natural light in. Wipe down window panes and don't forget to clean the frames.
Vacuum drapes, curtains, valances, and blinds to eliminate dust. Check them carefully for stains and treat them if you find any. Remember to test cleaning solutions on an inconspicuous area first! Wash fabrics and blinds that are washable to make them look as good as new.
Vacuum all upholstered furniture and then spot treat any stains you find. Some fabrics can be cleaned with warm sudsy water; check labels to make certain. Wipe down all other parts of furniture using a soft cloth.
Dust and wipe down all surfaces and objects that you'll be displaying around the house.
Scuff marks on wood furniture and floors can be easily removed. Just rub in baking soda with a damp sponge and buff with a little jojoba oil!
Vacuum the carpets and spot treat stains. Call in professionals to give carpets a deep clean.
Clean tile grout in the kitchen and bathrooms. Wash or wipe down shower curtains to get rid of soap suds and grime. Scrub sinks, toilet bowls, and tiles to get rid of stains and dirt. Brighten faucets by scrubbing them with a little baking soda-vinegar mixture. Unclog and deodorize drains.
Clean ceiling fans, exhaust fans, light fixtures, and crown molding. Go over these surfaces with a clean cloth first. If need be, clean with a solution of equal parts of vinegar and water.
DE-PERSONALIZE
When home staging, you want potential buyers to be able to picture themselves living in your house and increase your chances of selling your property. So if you have done up the interiors in a style that you love, you need to realize that it may not appeal to your potential buyers.
Remove family photos from the walls and off the shelves and pack them away. Don't be selective; take down large family portraits and framed vacation selfies too!
Take down all your prized trophies, awards, certificates, and other mementos.
Toys, books, and sporting or exercise equipment are personal items so pack these away as well.
Don't have any items lying around that may have political or social connotations.
Nobody wants to see your toothbrushes, toothpaste, shampoos, conditioners, make-up, and razors lying about.
Neutralize colors and schemes in your house, especially in the bedrooms. If you have animal print bedspreads, pink ruffles, or bold red walls, you'll have to tone it all down.
Remove magnets and kid's artwork adorning your fridge and the walls of your kitchen.
ADD SOME FLAIR
Just because you have to de-personalize, doesn't mean you make your house look dull and uninviting!
Don't leave the walls bare; display inexpensive art, hang a decorative rug, or frame a scenic poster or photograph!
Leave a couple of pretty-looking bottles or apothecary jars on counters, tables, and shelves. Mason jars will look great on the kitchen counter and on the dining table.
Exhibit just a handful of books and a couple of items in bookshelves.
Display clean towels and fancy hand soaps in bathrooms. Add bath salts or candles for a unique touch.
Place fresh flowers on tables and window sills; a basket of fruits on the dining table will look amazing too. Do have potted plants placed in corners and hallways and on the porch. Doing so will make your house look lived-in.
Instead of hanging clothes on wire hangers, buy some quality pant or coat hangers.
Mirrors can make a space look bigger and brighter, so use them strategically to your advantage. However, don't overdo it as mirrors can also distract buyers from focusing on the features of your house.
Enhance curb appeal by taking care of your lawn. If you live in an apartment, make sure the entrance to your house is clean. Give the door and doorposts a fresh coat of paint and place a clean doormat at the entrance!
CONCLUSION
Home staging doesn't have to an expensive affair, and with the tips given here, you now know what you can do to increase your chances of success. So get started on implementing these tips right away to help you seal the deal!
Image Sources: 1