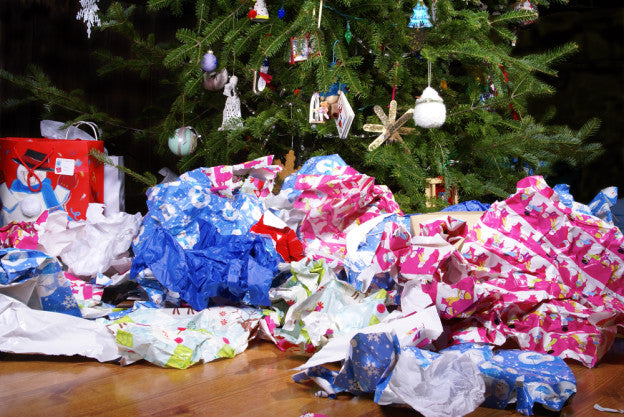 ORGANIZE YOUR HOME AFTER THE HOLIDAYS
Holiday season is over and you have stacks of gifts to organize, decorations to take down and your home is in total disarray! If you can relate with the situation, this article is for you.
First thing first, do not fret. This is the perfect opportunity to freshen up your home after the holidays. Take examples from the Japanese.
In Japan, there is a tradition called 'oosouji', which literally translates as 'big cleaning'. They clean their homes, offices and even school desks from top-to-bottom. By eliminating dirt, clutter and disorganization from the previous year, oosouji helps to create a clean emotional slate.
Here are some simple tips to organize your home after the holiday season.
Get a Fresh Start
Apply the fresh-start philosophy. This is your first step to organize your home after the holidays. There have been excess everywhere during the holidays. Take time out to purge and simplify things in your home. Start with cleaning out drawers and closets. Though there will be no visually obvious improvements, you will be amazed to see how much space it creates.
While you are at it, don't forget to purge your bathroom drawers and cabinets. These places usually contain empty makeup containers and free samples that you no longer need. Your kitchen cabinets are also overflowing with old and mismatched pots, cooking items and Tupperware. It's time to reshuffle those cabinets too.
Instead of storing your holiday gifts in the closet, look for the items that can replace some of these old stuff. For example, if you have received bath towels for Christmas, why don't you start using them instead of those tattered and torn linens?
Do you want to change the interior design in your home? Decluttering and sorting your old items will help you find thing that you can repurpose. You can, for example, turn your duvet cover or comforter into an area rug during the winters.
Getting a fresh start after the holidays gives your home a new look and you don't have to go through the stress of doing it before the crazy holidays.
Analyze Your Home
There are many things in your home that are likely to make you feel let down as you look around your home. Especially after the holidays when you take the decorations down, your home often look very plain. Worst still, without the decors, Christmas ornaments and special linens, any signs of wear or scratches on your walls, floors, doors, sofas, bed coverings and furniture amplify.
The post-holiday season therefore is the best time to analyze your home. Take pictures of each area such as the entrance, doorway, hall, your living room stairway, kitchen, bedrooms and kids rooms from several perspectives. Look at those photos and start listing things that need a repair or a rearrangement.
Don't forget your cabinets and closets. While cleaning out few items will free up a few areas, you can also add new shelves or a hanger or two here and there to reorganize the space. For example, you can use plastic containers for organizing things. This will make the storage more usable and keep the place more orderly.
Little tweaks and touch ups can help you add a new dimension your home in the New Year.
Declutter Old Items
Follow the rule of 'Get One, Toss Two'.
Behind the shelves, boxes and hangers, lies a reality. To declutter your home you need to let go your possessions, at least some of it. This is a simple clutter-cutting tip to put away your new holiday gifts: for each gift you receive or each item you bring in, throw away two others.
It is not easy to make room for your new holiday gifts, especially when you still have a bunch from previous years, many of which still unused. For example, if you have got a set of new book for Christmas, give away two older titles to your local library. For those beautiful new dresses you've got this year, find two sets that have outgrown your size and fashion and add to the donation bag.
You can recycle, sell or donate your old possessions to reduce clutter and make your home organized. The best time to do it is during the holiday weeks or soon after it as you will be excited about the new possessions and can easily cut the ties to your old, outworn items.
This is a sweet and painless way to organize your home.
Another good way to declutter your home is to hold a post-holiday White Elephant exchange. Host a Super Bowl party or invite your friends for dinner and ask all your guests to bring a white elephant for a gift exchange. This is a good option to clear clutter, but be careful about regifting faux pas. Alternatively, you can hold a stoop sale or a yard sell to get rid of unneeded items.
Sort Your Decoration before Stowing Them
Now that the holiday season is gone and you've taken down the decorations, it's time to store them. Instead of stowing your holiday decorations, Christmas ornaments, linens and crockery sets right away, sort and declutter them first.
Throw away the non-working, tattered and tired items. You can even recycle or donate the has-been decor items or repurpose some of them. The goal is to streamline your decor items for next year; you will probably have to throw out the old, dilapidated one, so why not now!
Create a Toy Library
If you have young children at homes chances are your storage spaces and bedrooms are overflowing with toys and dolls after Christmas. Consider setting up a toy library and get away with excess toys. In fact, a toy library is a good option to retain the value of playthings, even though they are old and familiar.
You can add some of the new Christmas toys to make it seem new and exciting along with the old doll houses, playsets and blocks, construction sets, and stuffed toys. You can turn your storage area or attic into a toy library using lidded plastic storage containers or plastic garbage bags.
To keep clutter at bay and enhance the play value of the library, consider rotating items at regular intervals.
Spruce Up Your Living Room
Let's accept it; your living room is probably a complete mess after the crazy holiday season. Now that your guests are gone, it's time to reorganize the living room. Begin with disposing of the old newspapers and magazines. If there are particular articles you want to keep, tear them out and create a folder and organize them according to their category, in an alphabetical order.
If there are books you no longer read, trade them with a friend or fellow book club members, donate them to your local library or put them for a garage sale. You may additionally take them to a Goodwill or Salvation Army or at least relocate them to a different area. For instance, you can create shelves or storage space under stairs to hide unused things discreetly.
If you don't want to invest on shelves, you can buy some baskets to put the magazines and place them underneath taller tables or convert a ladder into a book shelf. It looks both functional and neat.
Holiday season is the perfect time to take some nice pictures with your family. Now, if your tables and cabinet tops are cluttered with photo frames, you can reduce this. Invest in some neat flip book to store the pictures. If you would like to display them, buy a spinning frame holder or a small metal picture displayer to fan out pictures for viewing.
Family tree photo frame chandeliers are also good options to spruce up your living room walls. A cost-effective alternative is to use your hangers to display photo frames.
Take a Closer Look at Your Closets
This is one place you need to minimize and declutter after the holidays. Keep some baskets in your closet to store clothes for laundry and dry cleaning. Get rid of the worn-out clothes and uncomfortable shoes that you no longer wear. Now, use the space to categorize your clothes by purpose and separate them by season.
The rule is: your current season's clothes stay on the lowest level while the out-of-season attire move up in the shelves. If you don't have a scarf rack, keep them on a hanger along with your belts and ties.
To keep your handbags, tote bags and hats organized, install hooks on your closet wall. If there are delicate clothes you want to save, store them in a vacuum-sealed plastic bag.
On a Final Note
It's still cold winter months, so why don't set a cozy and warm winter tone once you have organized your home.
Candles and lamps can create a warm glow at dusk, especially if you don't have a fireplace and want to create a similar atmosphere. If you have got some cashmere or wool throws as Christmas gifts, use them to decorate your sofas and chairs to add a cozy feel. Old wool or cotton pieces can even make nice, comfortable rugs in the winter. The idea here is to get creative.