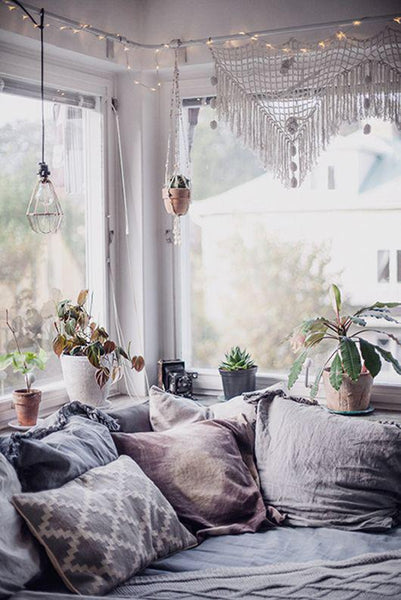 TIPS TO ORGANIZE YOUR HOME AND LIFE WHEN BACK FROM YOUR HONEYMOON
(Image credit: https://www.pinterest.com/pin/24277285467147323/)
It's no secret that the actual settling-in into a home for newlyweds begins after the honeymoon. The wedding and honeymoon time is filled with excitement and feels like a dream when the reality of getting back to routine or the daily normal life hits a couple.
Of course, beginning a new life from scratch entails moving into a new home, making adjustments and compromising on certain fronts to make each other's life fit together. But irrespective of how long a couple takes, it is surely a magical time which allows for great opportunities to bond and understand each other better.
As boring as it may seem, organizing your home and getting your life back on track is one thing which, if not thought through, can cause a lot of stress. If planned and executed well, on the other hand, it can be a lot of fun.
So why not let it be fun and take the stress out of the process?
Here are a few tips to help you manage the stress better and organize well.
1. Communicate Your Preferences
Just because you realized you were soul mates and decided to tie the knot does not mean that you will always agree on everything. The truth is you will agree to disagree on most things. This applies to choosing the colors, themes, furniture, and other things for your home too.
Every couple goes through such differences, so don't let them snowball into something big. Sit down with your spouse and communicate your thoughts to each other very clearly. As you state what you prefer, don't forget to factor in your spouse's preferences as well and find a middle ground to choose what works best for your home.
2. Survey the Products and Prices
Setting up a new home requires that you fix a budget and buy things accordingly. It can become heavy on your pocket if you're not careful. You would need new furniture, appliances, utensils, linen, upholstery, the list is endless. It is, therefore, suggested that you visit a few stores and survey the items you want to buy at each one. Make a note of the prices of these items along with the freebies, discounts or other benefits on offer.
Go back home, compare the prices and work out a reasonable deal. If your budget is tight, you can also shop as per your priorities i.e. buy the basic/necessary items first and keep the rest of the shopping for later and do it in stages.
3. Be Open to Experimenting
(Image credit: https://www.pinterest.com/pin/445926800576812685/)
When zeroing in on something for your home, keep an open mind. Instead of getting fixated and being stubborn about specific choices, be open to and accepting of new ideas as well. You never know, experimenting may actually work well for you.
Painting your living room red may not sound very appealing, but it can look great once actually done. Buying abstract art for home may seem unnecessary and unconvincing, but it may multiply the beauty of your home once hung on the wall.
It makes sense to be open to new ideas to keep things interesting and fun.
4. Blend Ideas
If only it were as simple as deciding on 'his and hers' closets and cabinets! If it is, then good for you, if not then it makes sense that you come to a consensus about the basic designs and blend those ideas to create something that both of you can relate to.
For example, when deciding on how you would arrange stuff in a single closet, figure out your 'zones' and how your stuff is to be arranged. Keep a common zone as well, where general belongings and/or documents can be kept together. Include space savers like drawer dividers and sturdy hangers to make more space and systematic arrangement.
5. Focus on Equal Representation
Your home is going to be an extension of your personality and is bound to reflect your likes and dislikes. It is important that you as well as your spouse feel cozy and comfortable in it, which is why both should participate and opine on what it should look like.
Whether you purchase new things or bring your favorite things from your old place, both should have an equal say in what stays and what goes. When buying new items, try and shop for things together.
If something holds great value for you, make it known. You will also have to be understanding, then, when your spouse wants to keep something that you dislike at home.
6. Slow and Steady
Setting up and organizing your home is not an overnight job, so don't try to speed through it. Take some time and do it right. Spread your tasks over a few weekends and take up each one after the other. Try to include your spouse as much as you can in the entire process. Work together slowly and steadily for a final setup that will please both of you.
7. Be Patient
(Image credit: https://www.pinterest.com/pin/221169031674398148/)
Living with another person for the first time can be tough, especially when you constantly find yourself discovering new, unforeseen routines and habits about them. However, more often than not, it is only a matter of getting used to each other and accommodating each other's preferences.
Organizing your home together is all about bringing things that you both love together in harmony. Whether it is that rustic bookshelf, or the unconventional jewelry hanger, they all belong somewhere in your home; you just need to find the right space for it.
Conclusion
Bringing your home and married life on track can be adventurous. It is a great opportunity to spend quality time with your spouse and learn about what makes them happy. It makes sense to plan the setup well in advance to avoid the post-honeymoon blues and arguments. It is not a one-person job, so both of you should participate and contribute equally. Have fun doing so, instead of treating it like just another chore. The key is to work out a way to strike a balance while respecting the differences.